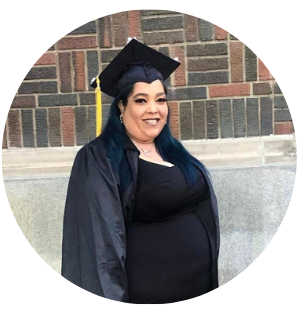 My name is Marlene Gonzalez Castro, I am of Puerto Rican origin, I am 37 years old. I am a mother of 8 children from two different relationships. I was born in a common family with many general needs but not extreme deficiencies. As part of my growth I learned the essentials that they teach you at home, responsibilities at home.
I had my first son at a very young age, because of this I did not finish school. I came to Milwaukee with two children and my partner to live with relatives, looking for better stability for my family. There were many obstacles that prevented me from continuing my studies, including domestic abuse, the language barrier, and lack of education. At 20 years old, I was already a mom of 4 children, at 26 years old a mom of 8, 6 boys and 2 girls. I spent a lot of time raising my kids as a single mom until i was able to start my high school equivalency diploma where I graduated that year. My goal is to start a technical career in culinary arts.
"Education is very important in all aspects to be able to achieve our dreams. "

Marlene Gonzalez
He obstacles from the past have stayed behind, and I found bilingual programs in which they are already helping me with the procedures to enter MATC. I feel like a fulfilled person in which it fills me with satisfaction. I am putting all my desire to achieve my goals and successes so that my children and my families feel proud of what I have been able to achieve.