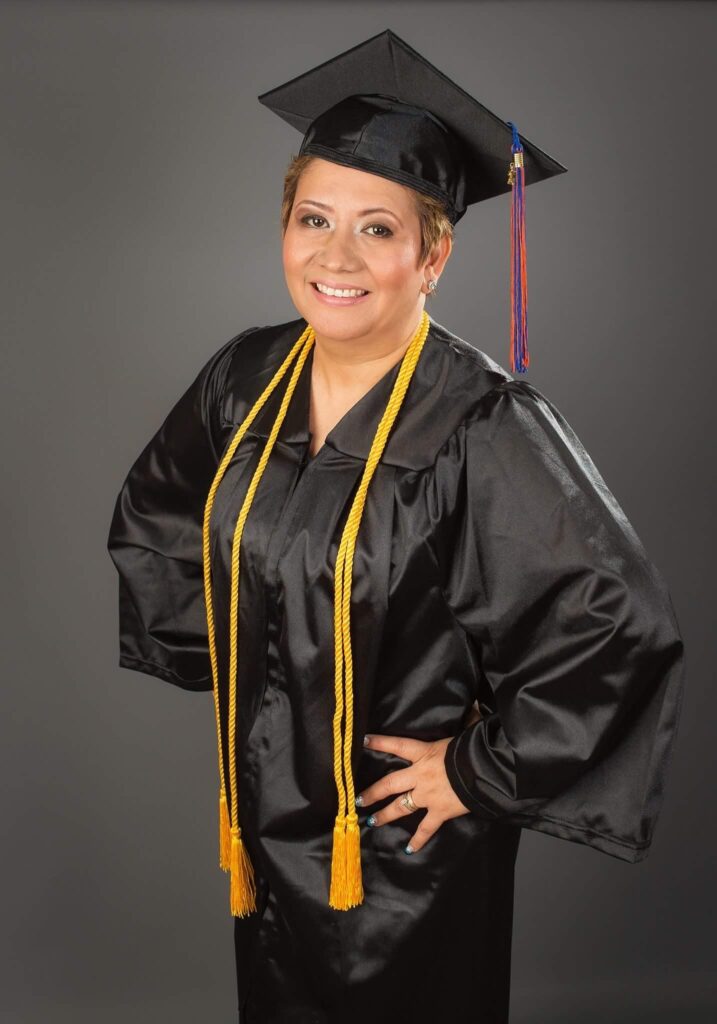 My name is Maria Nuncio. I'm originally from León Guanajuato, México. I came to Milwaukee in 1995 with my husband. We have been married for 30 years and we have 4 children.
In 2007 I applied for a day care home license, getting it in April in the same year, under the name of my small world.
I started taking a course at the Hispanic Center in the southside of Milwaukee and that's where I met a colleague who told me about the early education associate. She encouraged me to continue studying.
In 2012 I met Carmen Hernandez, she is the president of Proveedoras Unidas, a support group and thanks to this association I have been able to strengthen my skills and knowledge in this field of education without losing the desire to excel.
In 2017, I finished my associate in early education and 4 credentials. I love my job because I have been able to be with my children and not neglect my home and work on what I like and provide support to the families that I give them my services.
It is a satisfaction that fills me with great pride. I still don't feel fulfilled, I have new goals that I will continue working on to achieve them. Now my goal is to finish my degree in early education.